Flour Machine Conveying Equipment
Product categories of Flour Machine Conveying Equipment, we are specialized manufacturers from China, Flour Scraper Conveyor, Spiral Conveyor Equipment suppliers/factory, wholesale high-quality products of Scraper Conveyor Equipment R & D and manufacturing, we have the perfect after-sales service and technical support. Look forward to your cooperation!
China Flour Machine Conveying Equipment Suppliers
All steel plates of good quality;Well sealed,no flying dust;Cold reduced blades,wear resistance;All high strength bolts in the joints;
It is mainly used to convey granula and powder materials,simple structured,easily operated,steady and reliable,which can charge and discharge at any place of the line;It is suitable for grain,feed,oil industries to horizontally convey granula and powder materials.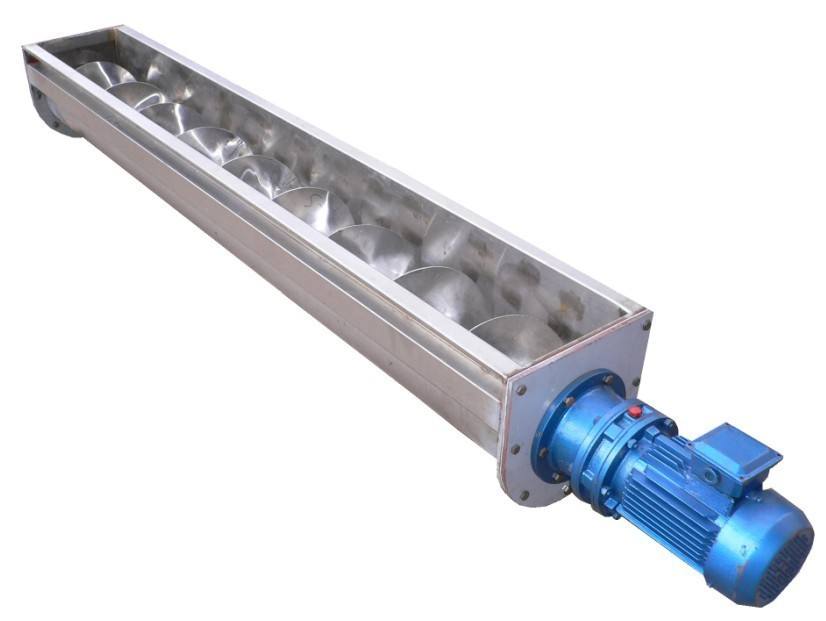 If you have any questions, please contact with us directly. Welcome you can visit our Factory.For inquiry,Please send mail directly to us.