We all know about
Activated Carbon Equipment
, so what is the function of activated carbon produced by it, or what is its function?
The first picture is the core of our
Activated Carbon Production Equipment
: rotary
Carbonization Furnace
and
Activation Furnace
, both of which are horizontal roller structure, the temperature is as high as 800 degrees, and can produce high quality and high index carbon. 1. The main chemical composition of activated carbon is carbon, containing a small amount of hydrogen, nitrogen, oxygen and ash. Its physical and chemical properties are stable, acid and alkali resistant, high temperature and high pressure resistant, insoluble in water and organic solvents, and can be recycled after failure.
2. As an excellent adsorption material, the strong adsorption performance of activated carbon mainly depends on its pore structure and surface chemical properties. Activated carbon has various pore structures, which can be divided into micropores, mesopores and macropores according to the pore size. As shown in the figure, the diameter of micropores is less than 2 nm, which has a large specific surface area and shows strong adsorption; the diameter of mesopores is 2 nm ~ 50 nm, which can be used to load active components for specific catalytic reactions; the diameter of macropores is more than 50 nm It can also be loaded with active components and propagated by microorganisms and fungi to make inorganic carbon materials play the role of biomass.
3. The surface of products processed by activated carbon production equipment contains rich functional groups, such as carboxyl, hydroxyl, aldehyde, ester, quinone, etc. through surface modification, the properties and content of surface functional groups can be adjusted, and then the adsorption performance can be changed to meet the specific adsorption requirements for different substances.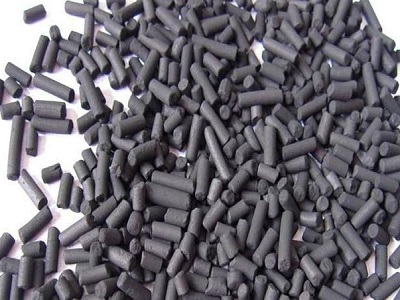 Shandong Hengyi kaifeng Machinery Co.,Ltd
Business Type:Manufacturer
Product Range:Industrial Furnace , Manual Mills , Industrial Furnace
Products/Service:Activation Furnace , Carbonization Furnace , Activated Carbon Equipment , Activated Carbon Regeneration Equipment , Flour Mill , Large Flour Mill
Certificate:ISO9001
Company Address:No. 024, Quan Fulu West, Surabaya County, Jining, Shandong, Jining, Shandong, China
Previous:
300-500ton/d Wheat Flour Plant
Next:
Single unit series automatic feeding mill